Eng Title: FIFA 13
Developer: EA Sports
Publisher:
Electronic
Arts
Genre: SPG
Game
Platform: PSP
Size: 967.80MB
Format: ISO
Region : USA
Lang : English
Realease Date: Sep.30.2012 [US]
Homepage
:
http://www.ea.com/soccer/fifa
Description :
FIFA 2013 captures all the drama and unpredictability of real-world football. This year, the game creates a true battle for possession across the entire pitch, and delivers freedom and creativity in attack. Driven by five game-changing innovations that revolutionize artificial intelligence, dribbling, ball control and
physical
play, FIFA 2013 represents the largest and deepest feature set in the history of the franchise.
Features:
Attacking Intelligence – All-new positioning intelligence wires attacking
players
with the intelligence to analyze plays, and to position themselves to create new attacking opportunities.
FIFA 13
Complete
Dribbling – Make every touch matter with the control to be more creative in attack, and the freedom to exploit 1v1 opportunities.
FIFA 13 1st Touch Control – A new trapping system eliminates near-perfect control for every
player
by creating uncertainty around trapping.
Player Impact Engine – The second generation of the award-winning physics engine expands physical play from collisions for the ball to off-the-ball battles, giving
defenders
more tools to win back possession.
New Passes – Two new passing options give players the ability to dink passes over the outstretched leg of a
defender
or loft through balls to teammates.
Complete Authenticity – Over 500 officially licensed clubs and more than 15,000 players.
FIFA 13
Fundamentals
– Essential elements have been refined to make the experience more authentic. Referees will now make better decisions awarding fouls and cards, goalkeeper intelligence has been improved, and Tactical Defending has added lateral mobility for players in defensive containment.
Tactical Free Kicks – Create dangerous and unpredictable free kicks utilizing the most skillful players on the pitch. Position up to three attacking players over the ball and confuse opponents with dummy runs, more passing options, and more elaborate free kicks.
Screenshots: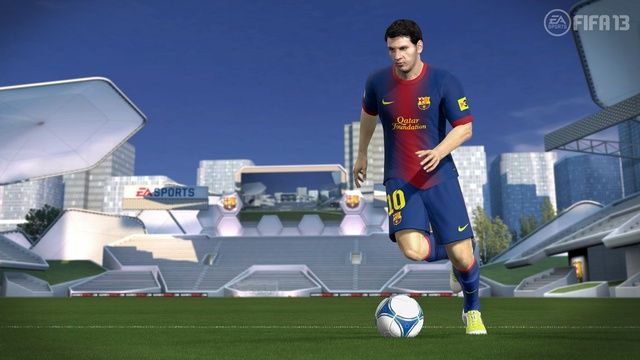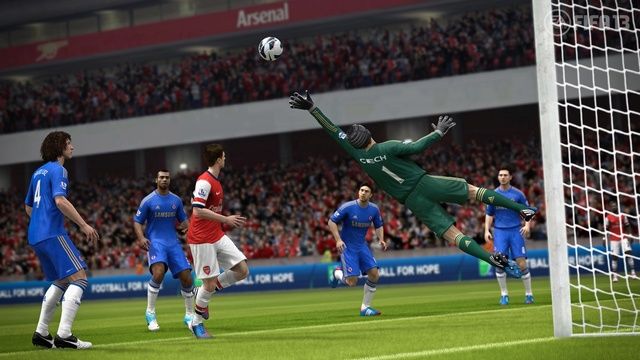 PSP

Direct Download